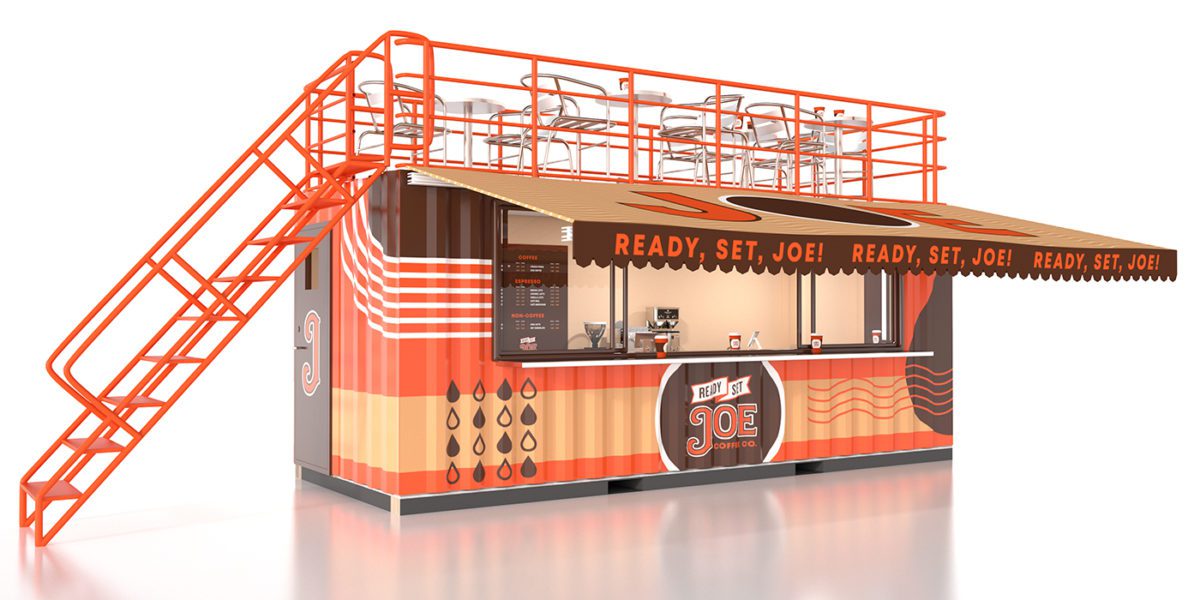 Ready, Set, Joe
Coffee Shop
This unique mobile unit will attract the attention of coffee lovers anywhere – at a market, on the street, or in a park. Large windows on the front allow for several customers to be served at the same time. A branded, retractable front awning offers shade or shelter to patrons as they order drinks. A side staircase leads to a cozy rooftop patio with café tables and chairs. The unit also features a drive-thru window to quickly serve customers who are on the go.
| | |
| --- | --- |
| SIZE: | 8'W x 8'H x 20'D |
| WEIGHT: | 7,000 lbs |
| POWER: | 50A 220V Plug |
| LIGHTING: | Integral Electrical Lighting and Outlet System |
| HVAC (optional) | Friedrich UE08 with 8,000 BTU Cooling and 3,850 BTU Heat |
Specifications may vary.